Thursday, November 11, 2010
Recipe: Homemade Pizza
My husband brought home a friend...so Tuesday dinner was homemade pizza. Took 35 minutes from start to finish. Rather then drag out my bread making machine, I made Bethany Harty's recipe for pizza dough. It was easy, fast and delicious...using it exclusively now. I love
Bethany's blog
and WordArt. This is Bethany's Pizza Dough recipe, with my changes in the spices...of course, adjust to your taste:
Easy Pizza Dough
Recipe is doubled for two homemade pizzas.
2 pkgs active dry yeast
2 cups warm water
2 tablespoons sugar
2 teaspoons salt
2 tablespoons oil
5 cups flour
1/2 teaspoon garlic powder
1 teaspoon oregano
Dissolve yeast in water with sugar. Set aside. In separate bowl, combine flour, salt, oregano (you choose how much you want) and garlic powder (ditto). Pour yeast mixture into flour mixture, and add oil. Mix and knead until a nice elastic-y ball. Split in half, and roll out onto a greased pizza pan. Spread on pizza or spaghetti sauce. Add cooked ground beef, pepperoni, green peppers, onions, diced tomates and mushrooms. Top with mild cheddar and American cheese. Bake at 425 degrees until done. Yeah, I 'm no good with timers. My pizzas in round pans, took just 28 minutes.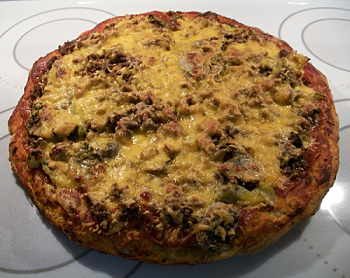 Years ago, I purchased my professional round pizza pans and cutter from a restaurant food service equipment & supply store. Yes, they sell to the public. The quality and selection are simply the best.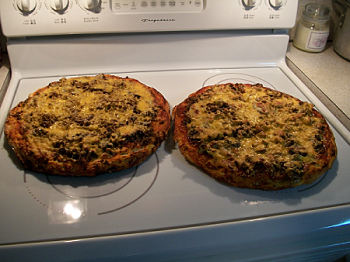 About Me




From Washington DC. I now reside with my husband in the beautiful New England state of Massachusetts. I hope you enjoy my digital scrap kits and scripts. I'm the new kid on the block and create 'tagger size' only. You can e-mail me here
View my complete profile

Blog Archive


Blog Archive